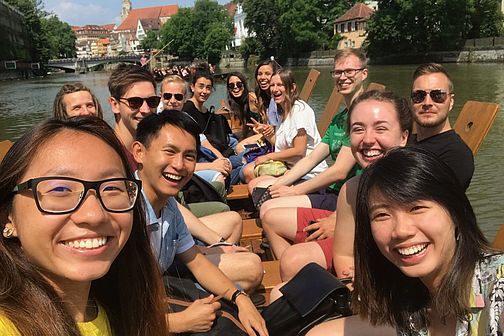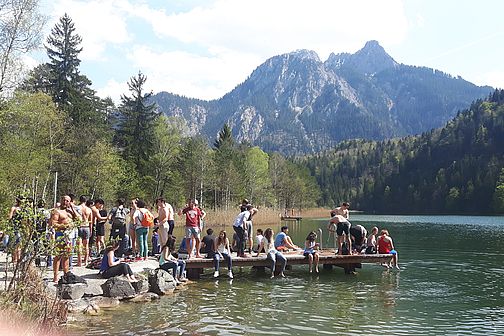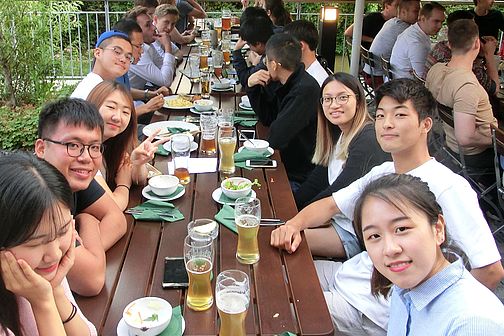 International Friends
Be a friend - Sei ein Freund, amigo, dost, barát, ystäva, přítel!
The team of the program "International Friends" organises trips, events, and parties for international and german students.
Trips to Heidelberg, Tripsdrill, Tübingen, Rothenburg, Lake Constance and many other places.
Day trips to the Wilhelma zoo, the Christmas market, the climbing forest on the shores of Lake Ossiach, and the many vintners in the region.
Bowlings, pub meetings, scavenger hunt, go cart, barbeques.
During these activities you will get a chance to know students from the U.S., Mexico, Finland, Spain, Japan ... You can learn and practice foreign languages and accummulate points towards the Certificate of Intercultural Competenz (ZIK). Travel costs, entrance fees and even some meals are covered by the International Office, so that students generally participate for free.
If you wish to join an activity, please register online and we will keep you informed about events and activities.
Calender of events
See International Friends on Facebook, HE.International on Instagram or in the Intranet for current events.